Title:
Death in Neverland
Series:
Neverland (#1)
Author:
Heather C Myers
From:
Amazon
Genre:
Fantasy, Retelling
Release Date:
12th November 2014
Challenges:
Online Book Club
Links:
Goodreads
-
Amazon
2 years ago, Remy Cutler died and managed to escape. Now she is determined that she will live her life, and not in the way her parents want her to. Even the perfect suitor to give her the perfect marriage isn't enough for Remy. But when she runs away she finds herself in more danger that ever, and is saved by the dashing Captain Nick Grey, whose job is to guide souls through the Neverland to their final resting place. But some souls aren't ready to move on, and they live again in the Neverland, making it a place where not everything is good, especially if you're a pirate.
Now I'm still not sure what I made of
Death in Neverland
. The premise was great, as was the world building, but there was just something that stopped me completely immersing myself in the world and I can't quite put my finger on what it was.
I liked that Remy started the book as a typical aristocratic girl, she was a little selfish and very entitled but then she did grow over the book and realise that she was being selfish and entitled. Her growth really helped the enjoyment, as did her growing feelings for Captain Nick, though I don't think she ever properly pin pointed what they were.
I wouldn't say
Death in Neverland
necessarily retold
Peter Pan
but was more influenced by it. Both Peter Pan and James Hook made appearances in the story, and Nick called Remy "Darling" a lot (as well as her getting to Neverland via a window). Those were all good nods to the orignal story, and I did like the way that the author twisted them to create her own story.
Basically in my mind this was across between
Peter Pan
and
Pirates of the Caribean
, and that was a thought I really couldn't get out of my head!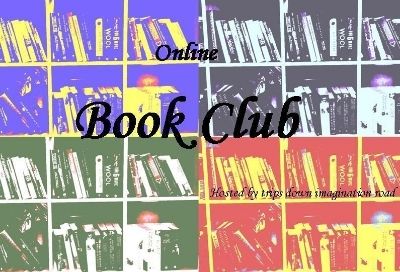 You can link up here!
You can vote for next month's book here!
Create your own user feedback survey