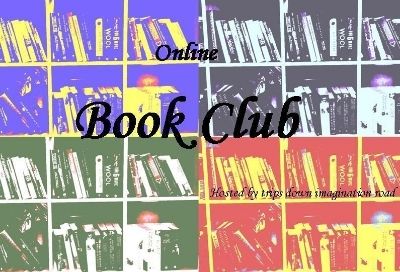 Remember to keep up to date with the hashtag!
#internetbookclub
Reviews are due the 24th-31st February! There'll be a linky on my blog on the 24th (along with my reviews!) for everyone to link up!
Death in Neverland by Heather C Myers
(
Goodreads
)
Genre: Retelling (Peter Pan)
Release Date: November 2014
In the Neverland, people don't grow up. Because they're dead.

Remy Cutler dies, and somehow escapes certain death. She returns to the land of the living with nothing but a ripped gown and a fear of heights.

Two years later, she plans to escape her arranged marriage by stowing away onto a ship in hopes to leave her home with no one none knowing. However, she is found out, and the sailors aren't happy. Before any damage can be done, she is yanked from her predicament back to The Neverland, a place where death resides - the very place she escaped from years ago. Souls are ferried by her savior. To her, he's known as Nick, but to The Neverland, he's the slippery Nicholas Grey.

The more time Remy spends with Nick and his crew, however, the more she realizes he's shockingly misunderstood. Pirates aren't all bad the way gentleman aren't all good. One such gentleman goes by the name of Peter, and he has nothing but power on his mind and revenge against Grey in his heart. And then there are those that are completely indiscernible, like James Hook, a Viking and ruler of The Other World, whose sole ambition is attaining more souls to rule over, no matter what the cost.

This dark retelling of Peter Pan infuses familiar characters created by J. M. Barrie with new characters and Greek mythology. It is the first in a trilogy.
Genre: Paranormal Romance
Release Date: October 2015
WereLion Kyle is the heir to his father's billion dollar fortune and this is a situation that has never been easy for him.
Now Kyle is being forced into an arranged marriage in a bid to avert a war amongst the Lion shifters. But instead of being angry, Kyle is excited about this opportunity.
He sees this as his chance to step out his father's shadow and become his own man. Now the Lion's heir could become a true Lion Alpha.
The woman Kyle is due to marry is Krista. She is smart, sassy and beautiful.
On the outside she seems perfect and this arranged marriage seems to be a match made in heaven.
However, Kyle is about to discover some very disturbing secrets about his new bride. Secrets so disturbing that life as he knew it will never be the same again...
This is a twisted shifter romance story full of mystery, action, adventure and the hottest mating scenes possible. Strap yourself in and enjoy the ride, you will not believe how it all ends!
If you love lion shifter romances with hot mating and lots of adventure then scroll up and start reading this one now!
April's Books:
Free Book
Genre: Dystopia
Release Date: January 2015
Living in constant fear. Always looking over your shoulder. The source of your fear? The Institute.
Allira Daniels will do anything to keep her Defective brother safe from the Institute. They claim to protect Defectives, but it's human nature to fear the unknown. Defectives are dangerous, they possess abilities that no human should be able to. To Allira and the rest of her family, the Institute seems more like a prison than the safe-haven they promote themselves to be. Protecting Shilah from that fate is their number one priority.
When Allira stumbles across a car crash involving two of her school classmates, she ignores all of her father's warnings of laying low and not drawing attention to herself. By doing so, she may have just caught the eye of the Institute. She's not Defective, but what seventeen-year-old girl has the ability to pull two teenage boys away from a fiery rubble and walk away without a scratch? It would definitely be seen as suspicious.
Allira and her family need to make decisions. Do they stay, or do they flee again? Will they be coming for her? Will her whole family come under investigation? Will they discover Shilah and his ability to predict the future?
Are you Defective? The Institute is coming for you.
Release Date: January 2010
Jessica had the nightmares for as long as she can remember. Nightmares of being judged by people who have died, of being branded by the angels. Her friends and family think she's crazy because of it all. Yet she carries the mark of the condemned, seared into the back of her neck, and hides it and herself away from the world.
But when two men she can't ignore enter her life everything changes, including the nightmares. The two of them couldn't be more different. She will do anything to be with one of them. Even tell him the truth about angels, why she never sleeps, and the scar on the back of her neck. But one of the two has set events into motion that will pull her toward her own judgment and turn her into the object of her greatest fear.
Release Date: November 2014
She thought her life was getting better.
Until she found her new husband hanging from a chandelier...
Six months pregnant and devastated, Carmen Winters is forced to pick up the pieces of her shattered life. Before she can even begin to grieve, she finds herself being pursued by Bradford West, her late husband's best friend. Brad's strange behavior puzzles Carmen, but she is too distraught and overwhelmed to push him away.
As she grows obsessed with understanding the madness that took her husband, Carmen finds her own mind unraveling dangerously to the brink of insanity. She is convinced that her sister Helen was the last person to see her husband alive, and might have some information about his death.
When a kind doctor named Owen takes an interest in Carmen's well-being, she finds herself slowly beginning to recover. His infectious sense of humor is able to distract her from her misery, and she finds herself leaning on her new friend for support.
But Carmen doesn't know that there are darker events to unfold that could destroy what little sanity she has left...
Create your own user feedback survey
THANK YOU FOR VOTING! I look forward to reading your reviews!

If you want to grab the button then you can use this code:
<div align="center">
<a href="http://a-reader-lives-a-thousand-lives.blogspot.co.uk/" rel="nofollow" title="trips down imagination road"><img alt="trips down imagination road" src="http://i1328.photobucket.com/albums/w521/tdir_blog/b1e59a89-03a8-4cf0-9892-4a7e1e3ff48c_zpsizpcidyp.jpg" style="border: none;" /></a><br />
<br />