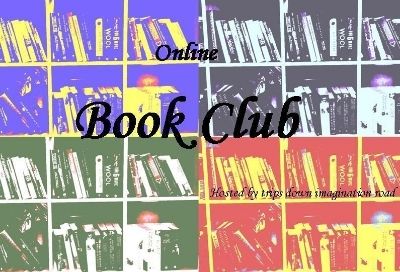 Remember to keep up to date with the hashtag!
#internetbookclub
So this month's book is:
The Trouble with Being Wicked by Emma Locke (Goodreads)
HE PUT HER ON A PEDESTAL
When Celeste Gray arrives in the sleepy village of Brixcombe-on-the-Bay, she thinks she's one step closer to leaving her notorious past behind. She even suspects the deliciously handsome--if somewhat stuffy--viscount next door is developing a tendre for her. That is, until the day Ashlin Lancester learns she's not the unassuming spinster she's pretending to be.
NOW SHE HAS FARTHER TO FALL
After a decade of proving he is nothing like his profligate father, Ash is horrified to have given his heart to a Cyprian. He launches a campaign to prove his attraction is nothing more than a sordid reaction he can't control. But he soon learns that unlike his father, he can't find comfort in the arms of just any woman. He needs Celeste. When he takes her as his mistress, he's still not satisfied, and the many late nights in her arms only make him want more...
Reviews are due the 22nd-29th February! There'll be a linky on my blog on the 22nd (along with my review!) for everyone to link up!
March's Books:
Release Date: September 2015
Matthew Stanyer fears the worst when he reports his parents missing. His father, Joseph Stanyer, has been struggling to cope with his wife Evie, whose dementia is rapidly worsening. When their bodies are found close to Blackwater Lake, a local beauty spot, the inquest rules the deaths as a murder-suicide. A conclusion that's supported by the note Joseph leaves for his son.
Grief-stricken, Matthew begins to clear his parents' house of decades of compulsive hoarding, only to discover the dark enigmas hidden within its walls. Ones that lead Matthew to ask: why did his father choose Blackwater Lake to end his life? What other secrets do its waters conceal?
Death in Neverland by Heather C Myers (Goodreads)
Genre: Retelling (Peter Pan)
Release Date: November 2014
In the Neverland, people don't grow up. Because they're dead.

Remy Cutler dies, and somehow escapes certain death. She returns to the land of the living with nothing but a ripped gown and a fear of heights.

Two years later, she plans to escape her arranged marriage by stowing away onto a ship in hopes to leave her home with no one none knowing. However, she is found out, and the sailors aren't happy. Before any damage can be done, she is yanked from her predicament back to The Neverland, a place where death resides - the very place she escaped from years ago. Souls are ferried by her savior. To her, he's known as Nick, but to The Neverland, he's the slippery Nicholas Grey.

The more time Remy spends with Nick and his crew, however, the more she realizes he's shockingly misunderstood. Pirates aren't all bad the way gentleman aren't all good. One such gentleman goes by the name of Peter, and he has nothing but power on his mind and revenge against Grey in his heart. And then there are those that are completely indiscernible, like James Hook, a Viking and ruler of The Other World, whose sole ambition is attaining more souls to rule over, no matter what the cost.

This dark retelling of Peter Pan infuses familiar characters created by J. M. Barrie with new characters and Greek mythology. It is the first in a trilogy.
Genre: Paranormal Romance
Release Date: October 2015
WereLion Kyle is the heir to his father's billion dollar fortune and this is a situation that has never been easy for him.
Now Kyle is being forced into an arranged marriage in a bid to avert a war amongst the Lion shifters. But instead of being angry, Kyle is excited about this opportunity.
He sees this as his chance to step out his father's shadow and become his own man. Now the Lion's heir could become a true Lion Alpha.
The woman Kyle is due to marry is Krista. She is smart, sassy and beautiful.
On the outside she seems perfect and this arranged marriage seems to be a match made in heaven.
However, Kyle is about to discover some very disturbing secrets about his new bride. Secrets so disturbing that life as he knew it will never be the same again...
This is a twisted shifter romance story full of mystery, action, adventure and the hottest mating scenes possible. Strap yourself in and enjoy the ride, you will not believe how it all ends!
If you love lion shifter romances with hot mating and lots of adventure then scroll up and start reading this one now!
Create your own user feedback survey
THANK YOU FOR VOTING! I look forward to reading your reviews!
If you want to grab the button then you can use this code:
<div align="center">
<a href="http://a-reader-lives-a-thousand-lives.blogspot.co.uk/" rel="nofollow" title="trips down imagination road"><img alt="trips down imagination road" src="http://i1328.photobucket.com/albums/w521/tdir_blog/b1e59a89-03a8-4cf0-9892-4a7e1e3ff48c_zpsizpcidyp.jpg" style="border: none;" /></a><br />
<br />