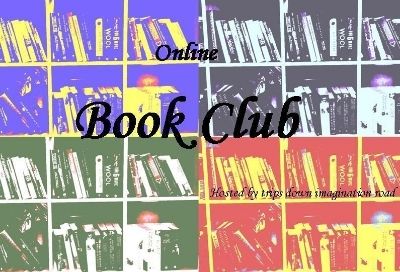 Remember to keep up to date with the hashtag!
#internetbookclub
So this month's book is:
Free Book
Genre: Science-Fiction/Dystopian (according to Amazon)
Released: October 2014
TWO DIFFERENT WORLDS. ONE SHARED DREAM.
Planet Novo, nestled in space twelve hundred miles above the surface of the Earth, is the new home of 17-year-old Cadet Ariana Skyee. Confused by the government-sanctioned memory erase and distressed at her impending forced marriage and motherhood, Ariana's plans for the future are thrown into complete disarray.
As the traumatic events within her family life enfold, Ariana grows increasingly alarmed at the authorities apparent pre-occupation with her and feels progressively more isolated and alone.
Her growing feelings for fellow Cadet Cal Remus intensify as the recently announced pageant, 'The Calling', gets underway. Struggling to comprehend the continuous, inexplicable dreams of the mysterious Zane, discovering the past helps shape her future, with devastating personal consequences.
Reviews are due the 23rd-30th November! There'll be a linky on my blog on the 24th for everyone to link up!
December's Books:
Free Book
Genre: Contemporary
Released: December 2013
After years of dreaming, Jessica is finally getting married, but the marriage isn't exactly what she thought.
Daniel is her best friend, and she's known him all her life, but he's never gotten over losing his wife two years ago. His dream is to become the pastor of the church in their hometown, but the small-town congregation keeps balking over calling an unmarried minister. Since Daniel needs a wife and Jessica wants a husband and family, she proposes an arrangement that benefits both of them.
They can get married. They can be build a life together. They can celebrate Christmas as a couple. It's fine that he doesn't love her. And it's fine that she's not exactly suited to be a small-town pastor's wife. And it's fine that she's more attracted to her sexy, brooding husband every day.
Jessica can be practical about this marriage. She knows what she's getting into, after all...
Free Book
Genre: Urban Fantasy, Mature YA
Released: December 2012
If there is one thing eighteen-year-old Aurora Sky wants, it's to get off the iceberg she calls home. Being kissed before she graduates wouldn't hurt either.
Then a near-fatal car wreck changes everything. Government agents step in and save Aurora's life in exchange for her services as a vampire hunter. In Alaska. Basically she's a glorified chew toy. All thanks to her rare blood type, which sends a vampire into temporary paralysis right before she has to finish the job... by hand.
Now Aurora's only friends are groupies of the undead and the only boy she can think about may very well be a vampire.
(Mature YA, new adult series that becomes progressively more mature. Underage drinking, sexual situations, mild language and blood sucking.)
Genre: Zombie
Released: July 2013
A new flu strain has been spreading across Africa, Europe, and Asia. Disturbing news footage is flooding the cable news channels. People are worried. People are frightened. But Zed Zane is oblivious.
Zed needs to borrow rent money from his parents. He gets up Sunday morning, drinks enough tequila to stifle his pride and heads to his mom's house for a lunch of begging, again.
But something is wrong. There's blood in the foyer. His mother's corpse is on the living room floor. Zed's stepdad, Dan is wild with crazy-eyed violence and attacks Zed when he comes into the house. They struggle into the kitchen. Dan's yellow teeth tear at Zed's arm but Zed grabs a knife and stabs Dan, thirty-seven times, or so the police later say.
With infection burning in his blood, Zed is arrested for murder but the world is falling apart and he soon finds himself back on the street, fighting for his life among the infected who would kill him and the normal people, who fear him.
VOTE TIME!
Create your own user feedback survey
If you want to grab the button then you can use this code:
<div align="center">
<a href="http://a-reader-lives-a-thousand-lives.blogspot.co.uk/" rel="nofollow" title="trips down imagination road"><img alt="trips down imagination road" src="http://i1328.photobucket.com/albums/w521/tdir_blog/b1e59a89-03a8-4cf0-9892-4a7e1e3ff48c_zpsizpcidyp.jpg" style="border: none;" /></a><br />
<br />