I can't believe it's the end of January already! That seems to have gone crazy fast! Well goodbye to the first month of 2015! My End of the Month Round Ups are going to start being a little different this year. They'll still list all the books I read that month, but they'll also include my book costs/savings for the month, and my challenge updates (though some challenges, such as Bookish Resolutions which I co-host, will have update posts of their own!)
Cost of the Month
I've decided this year to keep track of more information regarding my reading habits, and this has included keeping an eye on what my reading should have cost me and what I actually spent. I would like to take this opertunity to reiterate that this is not through pirating books, which I am very much against, but rather through review copies and Netgalley etc. The prices of books that I take as cost are for kindle versions where applicable.
The total cost of books I read in January 2015: £93.13
The total spent on books I read in January 2015: £4.66
Which gave me a massive saving of £88.47! In future end of the Month Round Ups I will include a year to date total as well, but seeing as it's January and the amounts would be the same I see little point!
Challenge Updates
Resolution 1: Listen to 4 Audiobooks this Year
I've started an audiobook at least
Resolution 2: Read 1 'classic' a month
This month I read Tales of the Jazz Age by F Scott Fitzgerald
Resolution 3: Read at least 6 Netgalley Books a month
I read 14 Netgalley books this month
Resolution 4: Read at least 2 bought books a month
I read 5 bough books this month
Resolution 5: Complete 1 writing poject this year
Cloaked is coming along, I now have more than the prologue and epilogue written!
I very nearly had to use a pass for this month, however I finished my fourth book for this challenge with 11 hours left to go of January! Here's to not leaving it so late this month! Links to the reviews can be found in the 'read this month section!
Books Read:
The Boleyn King by Laura Andersen
Freak of Nature by Julia Crane
The Boleyn Deceit by Laura Andersen
Fast by Ryan Ringbloom
Goal: 48 Books (4 Books a Month)
Read: 4 Books
January Passed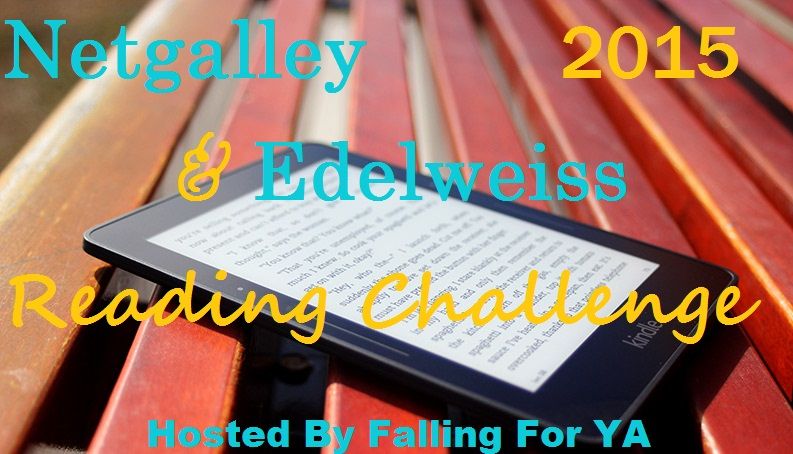 I've read 15 books so far for this challenge, and I also worked out that I have to read 7 books a month (well slightly less than 7) to be on track for this challenge, which is great! I'm a month ahead now!
Goal: 75 Books
Read: 15 Books
I read 47 books for COYER this month. Which seems like a crazy amount of books really! I'm well on target, I think!
Goal: 80 books
Read: 61 books
Read This Month:
As normal, here is my list of read books, done by Genre (though I have clumped them together more). If the review has already gone live then they are linked!
Fantasy
(including Paranormal, Fairy Tales, Urban, High Fantasy, Myths etc.)
Dream Slayer by Jill Cooper
The Descendants of Ra by Tmonique Stephens
Contemporary (includes romance, erotica, crime etc.)
Pleasures by Jane O'Reilly
Historical
(including Regency, Tudor, alternative history)
A Duchess in the Dark by Kate McKinley (By Invitation Only #1)
The Six Wives of Henry VIII by Frank Buckowski
The Observations of a Curious Governess by Viveka Portman (Regency Diaries #4)
The Boleyn Trilogy by Laura Andersen
The Gentleman Next Door by Cecilia Grey
A Dangerous Expectation (#3)
A Flirtatious Rendezvous (#4)
Science Fiction & Dystopia (including space opera, post apocalyptic etc.)
Debt Collector by Susan Kaye Quinn
Dragon Lords by Michelle M Pillow
Silo 1000 by Michelle M Pillow