Real Life

I feel like I've had a really hectic week this week and yet can't think of much to actually report on, which seems really silly! Brownies has started back, and I've had a few extra shifts at the pub. Socially I only really did the pub quiz on Tuesday, which I was working for anyway! Our team (made up of 3 staff members, one of the other girl's boyfriends and one of our other friends - who previously mentioned boyfriend thinks is my boyfriend...still not sure why) did abysmally. In fact I think we should have a prize for winning just 11 1/2 points out of a possible 60...wait we can't have that? Damn.
Read This Week:
So apparently I've read a fair bit this week...not really sure how because it's been hectic considering I've been pulling extra shifts at work and everything has gone back to normal. Couple of notable reads this week, I read my first Reading Assignment book, and I was anxious about it because it was alternative history, but I actually really enjoyed
The Boleyn King
, and am excited to read the next two. I also did the bad thing of picking up a book because Angie didn't like it (you can read her review
here
) and discovered that
Zoey Rogue
didn't work for me either.
Stardust:
Free amazon gift (still unsure of the reason, but it's awesome!)
Cinderella the Wicked Truth:
Amazon freebie
The Boleyn King
: Netgalley
Broken: Review Copy
Blind Passion: Netgalley & Blog Tour
Zoey Rogue: Netgalley
Perfect Prince, Driven & Chosen: Review Copies
Dangerously Forever, The Uninvited & Wild Violet: Blog Tour
Currently Reading
Costs of the Week
So I'm doing this new because Angie's post about her
reading statistics
got me thinking that maybe it's the kind of thing I need to consider including and actually keeping track of. Rather than track the books I've bought though, I want to concentrate on how much I've saved...so each week I'll work out what I
should
have spent on the books I've read, and what I did spend (and each week I will be incrediably thankful for the ways that I am lucky enough to get free books!) As I didn't do this last week, I am including the totals for January's books (so I can keep track over the course of the year!) This weeks costs include the books I am currently reading.
w/c 29/12/14
Spent: £0.00
Cost: £1.79
w/c 05/01/15
Spent: £0.00
Cost: £35.88
Year to Date:
Spent: £0.00
Cost: £37.67
Reviewed this Week:
Owned by the Alphas 1
: Review Copy
Agent S5 Jaydan:
Blog Tour
For Valentine's
: Netgalley
Blind Passion:
Netgalley & Blog Tour
Zoo:
COYER Secret Santa
Perfect Prince:
Review Copy
Ecstasy:
Netgalley & Review Copy
Broken & Driven:
Review Copy
Scorned:
Amazon
Also on the Blog
The Cost of Reading
, my look at how much I saved last year!
The Sunday Post #6
Challenge Progress!
Starting with the one I co-host! There's still time to sign up if you check out the post
here
.
I've read three Netgalley books this week (
The Boleyn King, Zoey Rogue
and
Blind Passion
) which count towards goal three, meaning I just have to read 2 more Netgalley books to complete that goal for January (my two current reads are both Netgalley books so that's good!). I've also read one book that I have bought this week (
Cinderella the Wicked Truth
) which helps towards goal 4. I've written some of my sequel this week as well (goal 5) so I'm doing ok!
I've read one book towards my 2015 Reading Assignment this week,
The Boleyn King
, and am currently reading my second,
Freak of Nature
.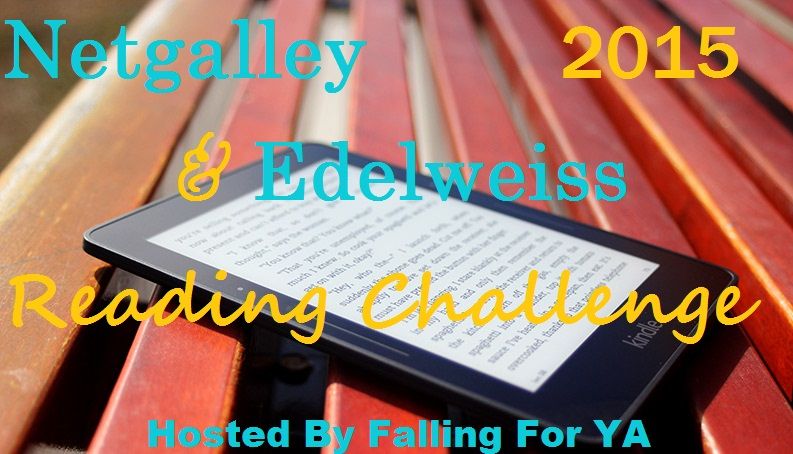 I've read three books that count towards this challenge (
The Boleyn King,
Zoey Rogue
and
Blind Passion
).
Goal: 75 Books. Read: 4 Books.
All 12 of the books I've read this week count towards Winter COYER. And yes I just had an 'OH MY GOD I READ 12 BOOKS' moment, to reassure those of you that think that's crazy! (Be reassured I do too!)
Goal: 80 Books. Read: 27 Books.
Looking forward to seeing what everyone else has been up to this week!