Harkham's Choice
in exchange for my review.
Having fought for the right to be together, Mari and Adam just have to survive high school so they can get married and properly live together. Except things never seem to be quite that easy. With Adam's father warming to her, and his brother Zach liking her all along, the only family member that Mari needs to watch out for is Adam's sister, Samara. But Samara has skeletons of her own, that even her family doesn't know, and as they slowly become more obvious things have the potential to fall apart completely. As they face each new challenge together it becomes more and more evident to everyone around them that they are meant to be together, and now with Dr. Harkham on side things can only look up.
My two reactions to finishing this book: Oh my the emotions, and there's more! I have to read it! (Not that the third book is published yet but still!) Just like the first book
Harkham's Choice
grabbed me and pulled me into the story without having to do much! I'm still unsure as to whether or not you could read this book as a stand alone, probably yes, but it makes more sense reading it after the first book and I think it was more enjoyable for reading that.
I thought that it was interesting that children played such a large role in this book, including other children with Harkham's like Adam. It made the characters, particularly Mari, think about the future more than she had done and it caused one major decision of hers to change (though I did see that one coming).
What I didn't see coming was the cause of Adam's 'disorder'. I'll be honest I didn't actually see the reveal coming at all, I didn't think that there needed to be one, but the fact that it was there just added to the story. It also makes me very intrigued as to what will happen in the next book now that Adam has the information, and the consequences that it could have on the events of the finale.
This book made me really unsure about Samara as well. At the beginning of the first book I liked her, then by the end I was ensure. Now...I don't think I can accurately describe my feelings about her. Dislike definitely but I can't help but feel that there is something else going on.
The relationship between Adam and Mari was established in this book and I think that that gave them time to really focus on the emotions and the other events going on around them. I thought it was interesting that they decided to wait until they were married to have sex (it was about keeping to the rules and earning respect from other people, which are both valid reasons in my eyes) though they did engage in other activities. (Though they are both in high school they were held back in several grades making Mari 18 and Adam 21).
These two books have been packed with emotions and drama and have been a great read...though I desperately want to read the next book already!
---
Chanse Lowell grew up in the desert southwest and still lives there with her children. She's addicted to five things—her Daddy Dom, learning more about the BDSM lifestyle, reading erotica, writing erotica and sandwiches with a side of erotica to aid with digestion before she's tied up in black silk ropes and teased endlessly by her Sir. She grew up watching programs with science fiction and historical fiction themes, and enjoys combining her three favorite genres, creating a new breed of novel with scifi, historical and smut sandwiched in the middle. The last thing she ever thought she'd do was pursue her dream to be a writer since her family tends to keep her busy. But having recently entered the BDSM lifestyle and discovering she's a submissive babygirl herself has opened her eyes to how few stories there are exploring the softer side of the lifestyle and how most inaccurately portray the Dom/sub dynamics in a monogamous relationship. She felt it her duty to share what she's learned and adores about the BDSM lifestyle. Along with her new mission to write about the joys in this beautiful world of dominance and submission, she also loves chatting online with others with similar kinky interests and has advisers in the lifestyle that help make sure her stories remain true and don't veer off into outer space. Although aliens probably enjoy kink, too, since they like to dress in rubber fetish-wear while traveling. At least that's her argument for why her new genre she's created is valid.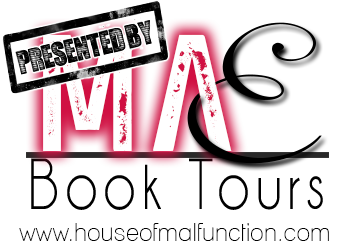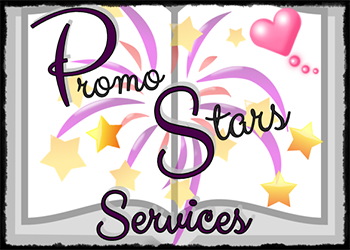 ♦Follow the Tour

♦