Harkham's Case
in exchange for my review.
Adam Latham is different, he needs to constantly be in physical contact with someone that he trusts or he ends up having a panic attack in which he sees numbers. On his first day at a new school, Adam finds himself in class without his sister Samara, and instead meets Mari, making almost instant friends with her. Mari has a troubled past, and can't help but be drawn to Adam's innocence and honesty, his need for her making her feel better about herself. Adam is sure that one day Mari will be his girlfriend and as their relationship progresses it becomes clear to Mari that she might not actually have a choice in the matter, especially when she finds it so hard to resist him. But the past has a way of coming back to haunt her, and she has to deal with that and hope that it doesn't scare Adam away.
Harkham's Case
actually had me riveted to my kindle, I genuinely didn't want to put it down (and while waiting for my laptop to boot up I started the second book and have had to drag myself away in order to write this review). There were so many emotions throughout the whole thing that the storyline really makes an impact on the reader.
Saying that it did take a chapter or so to get used to the writing style. I've read two of Lowell's books before (
Seducing Anne
and
Pearl on Cherry
) so I could automatically tell that the style was meant to be like that, and I thought that it really helped flesh out Adam and the way that he thought and processed information. As soon as I got used to his way of thinking the book flowed brilliantly.
I thought that the way in which Lowell conveyed the 'learning disability' (I put that in inverted commas because I don't actually think they are disabilities, I just think that people diagnosed with such think differently and there is nothing wrong with that) was well thought out and was done with a great respect for people who think in a similar manner. In fact I thought that it was fantastic to see an author making it clear that it is just a difference in thought process and that Adam was able to live a 'normal' life.
Adam himself as a character was so endearing. Normally in stories such as this you get the bad boy and the virgin goody two shoes girl. Not so in this book. Though Adam is a virgin, and seems innocent, it actually becomes clear as the book goes on that he is just the same as every other guy his age and does think about sex and being intimate with a girl he's in a relationship with. Adam was such a sweet and caring character that it was impossible not to like him!
Mari was also an interesting character. She didn't fit into any stereotype that I've read before and that was good. She was a very troubled character but you could see her coming to terms with it as the story progressed, and that was heartwarming.
Mari and Adam's journey wasn't the easiest and I'm interested to see where it will go next!
---
Chanse Lowell grew up in the desert southwest and still lives there with her children. She's addicted to five things—her Daddy Dom, learning more about the BDSM lifestyle, reading erotica, writing erotica and sandwiches with a side of erotica to aid with digestion before she's tied up in black silk ropes and teased endlessly by her Sir. She grew up watching programs with science fiction and historical fiction themes, and enjoys combining her three favorite genres, creating a new breed of novel with scifi, historical and smut sandwiched in the middle. The last thing she ever thought she'd do was pursue her dream to be a writer since her family tends to keep her busy. But having recently entered the BDSM lifestyle and discovering she's a submissive babygirl herself has opened her eyes to how few stories there are exploring the softer side of the lifestyle and how most inaccurately portray the Dom/sub dynamics in a monogamous relationship. She felt it her duty to share what she's learned and adores about the BDSM lifestyle. Along with her new mission to write about the joys in this beautiful world of dominance and submission, she also loves chatting online with others with similar kinky interests and has advisers in the lifestyle that help make sure her stories remain true and don't veer off into outer space. Although aliens probably enjoy kink, too, since they like to dress in rubber fetish-wear while traveling. At least that's her argument for why her new genre she's created is valid.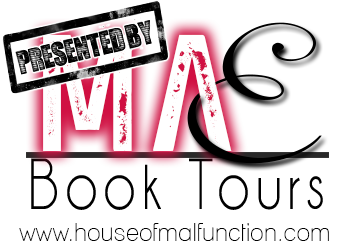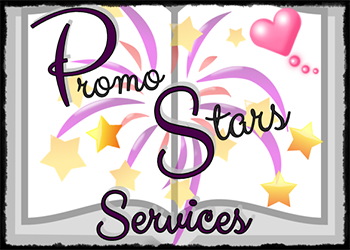 ♦Follow the Tour

♦